Introduction:
An access key is an IAdeaCare feature that can be used to help our troubleshooting process.
In some cases, providing the access key to our support will allow us to give better assistance.
The access key will allow our support team to access your IAdeaCare account for troubleshooting, without the need to provide confidential information such as account username and password.
Once the support session ends, the customer can revoke the access key anytime and the support will no longer have the access to customer's account.
How to generate and revoke an access key?
1. Go to care.iadea.com and login into your account
2. On the right tab, click on [Miscellaneous]>[Access key]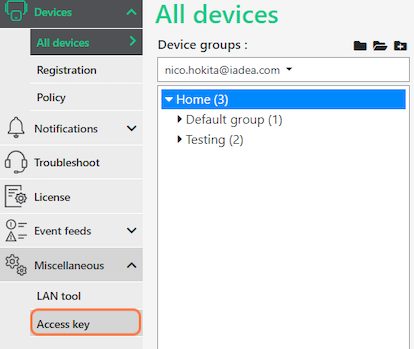 3. Create an access key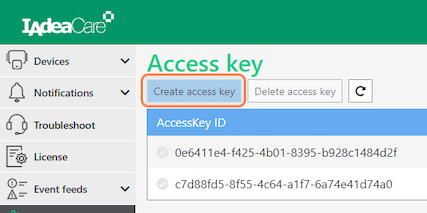 4. Download the .csv file and send it to IAdea support team
How to revoke the access key?
1. Once the support session is finished, you need to revoke the access key
2. Select the access key that you want to revoke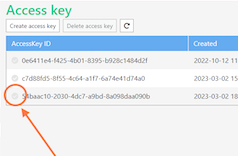 3. Make it inactive and confirm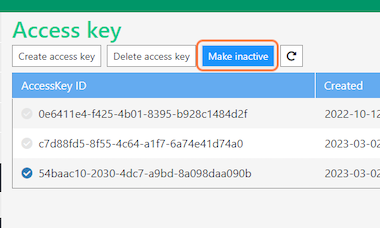 4. Delete the access key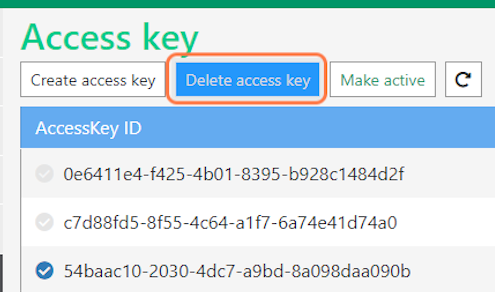 5. Type "DELETE" and then [Delete access key]