[SignApps Express] SignApps Express has no password lock when player pin is set with Android PIN code.
When setting a password lock on your Android 7.1 device, please utilize the password feature located in the IAdea OS menu.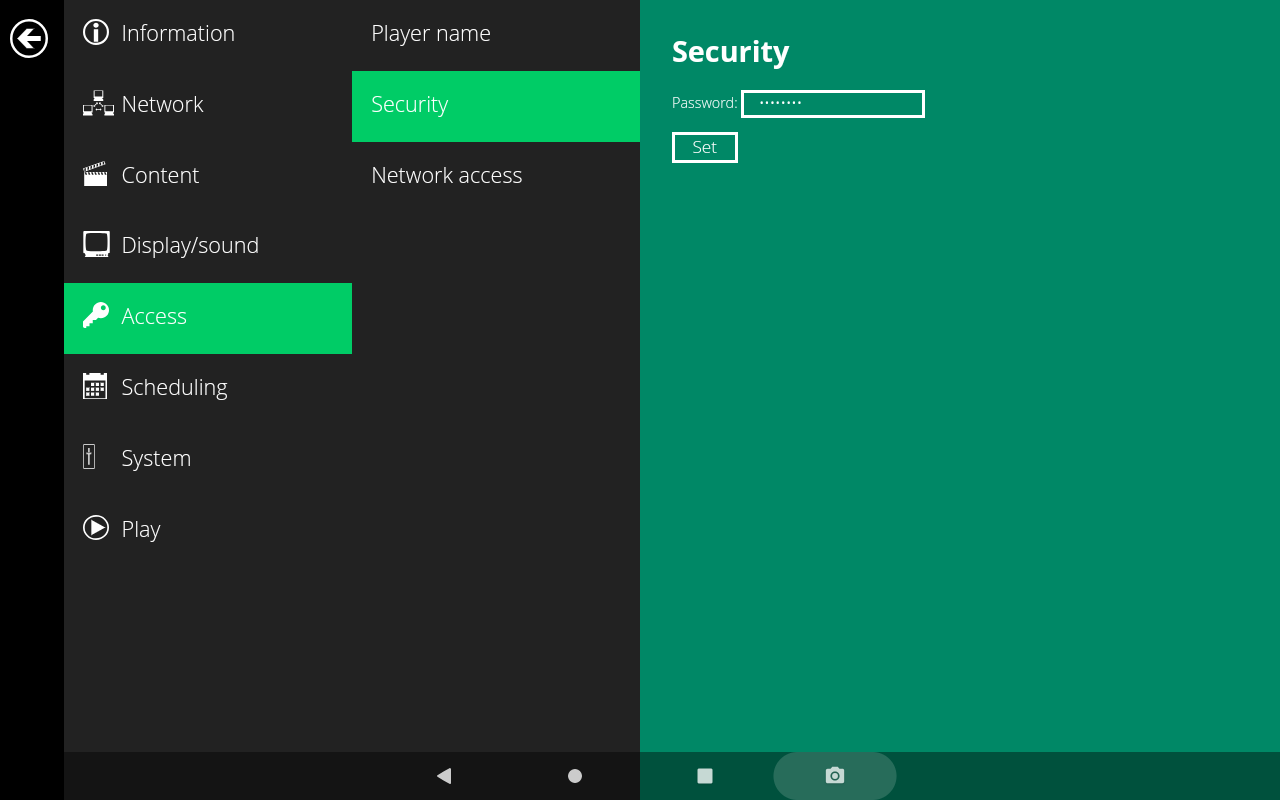 If the password lock is set using a PIN code through the Android native menu, SignApps will not enable password lock when exporting content.